About Us
Microtech Institute was founded in 2008 as a computer and short courses training institute in Sialkot, Pakistan, by Prof. Mirza Shaban Zafar Advocate.
The demand for skilled workers has always been great both within and outside of the nation.
On the other hand, this city does not develop enough to meet the need.
Founded
In Mian Muhammad Deen Plaza, Urdu Bazar, Sialkot, Pakistan, Microtech Institute inaugurated its doors in the year 2010 with just one computer and a computer shelf in a tiny room. About Us
When multimedia first was introduced, students were already being trained for both domestic and international markets.
Mission
By imparting on them the information and skills of the modern period, we hope to transform ordinary people into skilled workers.
Vision
Microtech Institute's vision is achieved by teaching thousands of students in many disciplines and sectors such as accounting and finance, graphic design, eCommerce, website development, basic computer of Microsoft Office, computer hardware, and computer languages, and so on.
Quality Policy
Facilitate organizational efforts to achieve "quality" at all levels.  Everyone should be included in the improvement process and given influence.  To solve issues, invent, and carry out research, inter-disciplinary collaborations should be fostered.  to guarantee the most efficient information transfer.  In this era of accelerating technological change, inspire young brains to achieve success.
Qualitative Objectives
Being a cutting-edge technical hub that promotes innovation, leadership, and entrepreneurship.
to deliver a high-caliber education and produce lasting value.
Plan regular continuing education activities to keep instructors and students current on rapidly evolving technological developments.
We can anticipate and satisfy the demands of the community, business, and students by utilizing industry standards.
Prof Mirza Shaban Zafar Advocate
Principal/Proprietor
Mr. Luqman Wajid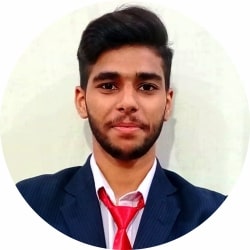 Mr. Aman Ali
Mr. Salman Hassan
Mr. Talha
What People Say about us?
686 reviews on
I'm sheraz shahid i am student of amazon va. Our teacher mirza shaban sab is professional teacher i highly recommended to join microtech institute .......
way of teaching & speaking elegant . such a great fee compromiser.
The experience which i got in mti is so good and amazing they tell all the good experience things and practicals are soo good they days i spend in mti are soo experienced
222 I BAIG gamer
2022-11-01
My name is Mirza Jabbar Baig and I am doing graphic designer courses from MTI and seriously I love that behaviour and teaching skills of our professor Mirza Shaban zafar. His knowledge was very beneficial for us and his institute fees is also normal and his way of teaching is very friendly and I really recommended MTI for graphic design course
I am Fahad babar of graphics designing at microtech institutes . I am satisfied with the teaching environment of the mircotech institutes . Sir Mirza Shaban Zafar is a very skilled and experienced teacher . I will definitely suggest the students to join the mircotech institute who are interested in any off the courses offered by mictotech institutes .
Hi, My name is Talha.I am doing Graphic designing course at Microtech institute.Our teacher Sir Shaban is highly skilled, very cooperative and always supporting his students.The fee here is very reasonable.I'm enjoying my experience here.I highly recommend it
I'm Saad Ayub Student of Graphic designing in Microtech Institute This is an amazing institute to learn skills The environment, teacher everything is upto the mark. 100% recommended.
Search Courses
Description for search course.